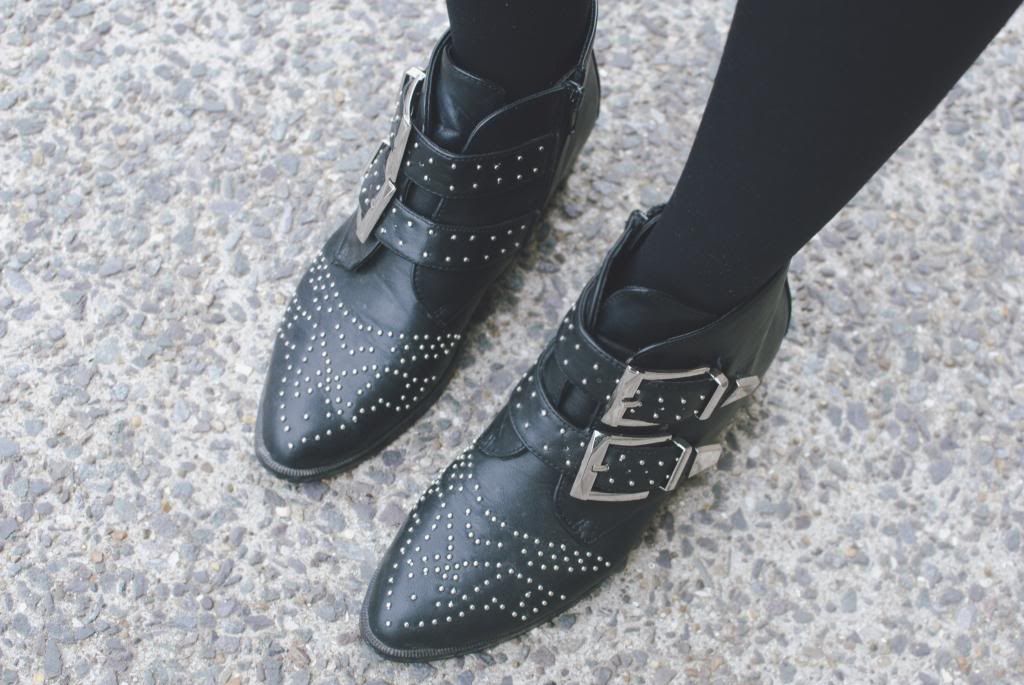 necklace: handpicked and gorgeous
bag: cambridge satchel company
kinda rocking a moon/potato face here, good ol' round face life.
this is the first outing of my tough guy boots since paris as its turned a bit chillier (as per)
this is what i wore wednesday as i've been working a fair bit this week, working in retail sometimes leaves me at despair for the general public but then have to remind myself that its only a select few and most of my customers are lovely.
i am a big fan of this dress, admittedly i wouldn't buy it for twenty six pounds (its full price) but reduced i was all over it like a wet flannel.
i have recently been loving game of thrones (late to the party i know, i know) and the tudors (his eyes ohhhh)
outfit posts have been a bit sparse as i've been saving for my holibobs and rent, being a grown up is super fun naaaaat.
love livvy
xoxo
p.s. don't forget that gfc is leaving us, but its okay because i've been having an affair with bloglovin', so come join the party over
there
.