maxi dress: crew clothing
da da da daaaaaa da today i have for you a 'ways to wear'
this bad boy is one of my main pieces of work uniform, its so soft and comfy to wear so i wanted to show you the different ways i like to wear it...obviously...
*dramatic film voice*
number one
the jumper
this jumper was uniform from a few seasons ago, i'd never really thought to wear a jumper over a maxi dress but after seeing a few lovely bloggers doing it i thought i would give it a bash!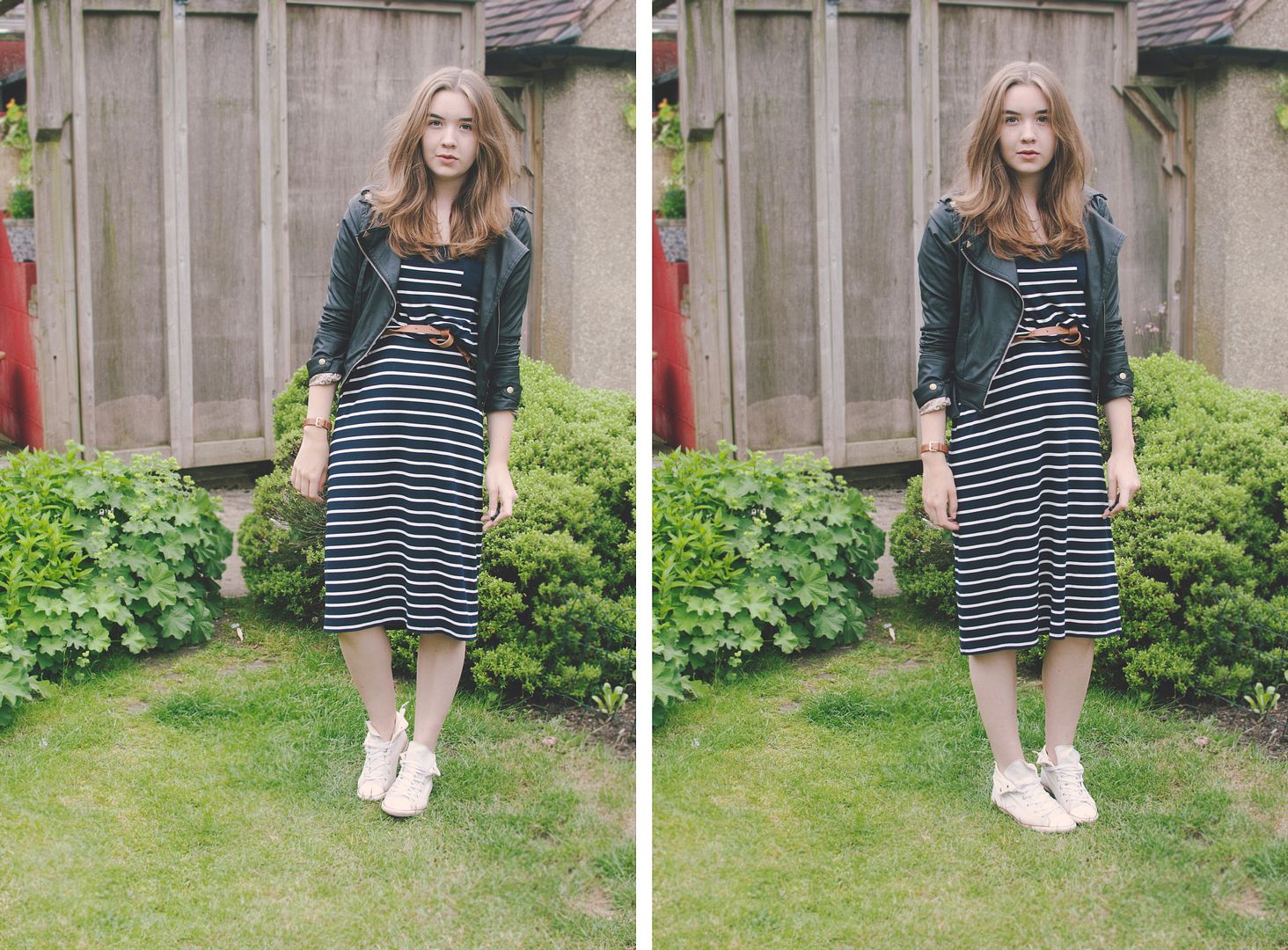 number two
making a midi aaaaaaaaat of it
ways to make a dress different, make it a different length! (i know i'm a genius) still not a hundred percent to the whole midi malarkey as i think it makes my legs look a bit stumpy but it doesn't make it easier for me to move around (one person dance party in my garden proved this)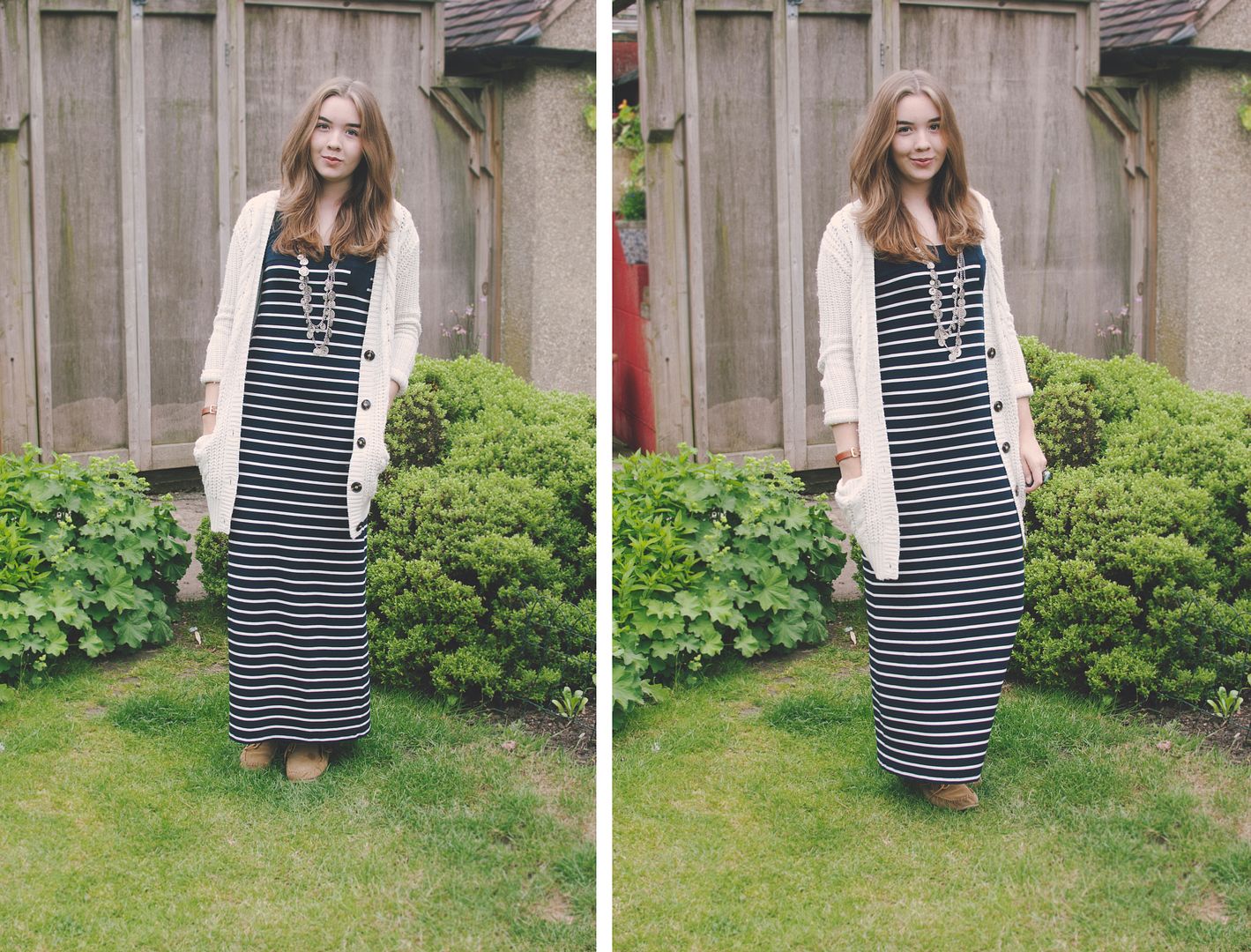 necklace: handpicked and gorgeous
number three
jingly jingly
this is my favourite way to wear the dress, and i like the noise the necklace makes....yup jingly jingly
i think my love for cream knitwear and stripes is getting out hand but you know they just look so nice togetheerrrr......
whilst taking these blondie was trying to photo bomb ALL of them, which resulted in many beautiful faces..naaaaaaat!
today i had lovely day off just drinking tea and wandering into town, after staying at work late yesterday to sort out the sale that went live today.
tonight will consist of more chain watching the tudors and having a cheeky red wine
love livvy
xoxo
p.s you can still enter my giveaway for a
pretty
*this dress was purchased with my uniform allowance*